Add your review
Review Elderton 2016 Shiraz/Cabernet Sauvignon "E Series" South Australia
Elderton 2016 Shiraz/Cabernet Sauvignon "E Series" South Australia
$19.99
($19.99 Incl. tax)
Colour : Deep purple, Aroma : Plum, cherry, cassis, Palate : Plum, cherry, cassis and hints of vanilla.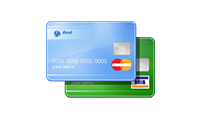 The vineyard that is today known as Elderton, was first planted in 1894 by early German settlers, the Scholz family. In 1916, it was purchased by Samuel Elderton Tolley who built himself a sprawling homestead on the Estate and sold the fruit to his family's winery.
In 1975, the descendants of Mr Tolley decided to place the vineyard on the market. Due to the very tough times that the Barossa was enduring, there was no interest in the property from local growers or wineries and it remained on the market becoming more derelict annually.
"If you buy the house, I will give you the surrounding 72 acres of old vines for nothing". This was the proposal offered to Lorraine and Neil Ashmead in 1979. The rambling old homestead looked ideal for a growing family and the Ashmead's worked tirelessly to salvage and restore a phenomenal treasure of a vineyard.
In 1982 Elderton began producing wines from the Estate. Tough times prevailed, but ultimately the vision of the founders shone through and Elderton is today celebrated as a major reason for the rejuvenation of the Barossa. At present, brothers Cameron and Allister (second generation) work with the Estate vineyard in Nuriootpa and have also purchased other exceptional vineyards in Craneford and Greenock. Their aim is to showcase the absolute best that the Barossa has to offer.
productpage_usp_1_title

productpage_usp_1_text

productpage_usp_2_title

productpage_usp_2_text

productpage_usp_3_title

productpage_usp_3_text

productpage_usp_4_title

productpage_usp_4_text