Add your review
Review Elemental Spirits Bitters Sampler Pack, 5ct.
Elemental Spirits Bitters Sampler Pack, 5ct.
$23.99
($23.99 Incl. tax)
5 great flavors to try! Qi-li, Sun Kissed Cocktail, Sage Advice, Lavendahhhhh and Blessed be Basil. 80% of the botanicals used in these products are grown on their property.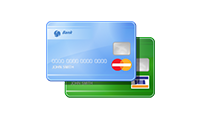 Each bitter is straight forward with their flavors and each has benefits thanks to the botanicals used! 
Qi-li- Made with organic red wine, star anise, chili pepper and cacao. Suggested to mix with aged rum, coffee or tangelos. Helps with increasing circulation, supports cardio-vascular health.
Sun-kissed Cocktail- Made with tangerine peel, meyer lemon peel, rosehips, lemongrass, ceylon, cinnamon, vanilla bean, cloves and allspice. Great for any cocktail needing bitters. Helps serve as an anti-inflammatory, useful in pain relief and can be an antiseptic.
Sage Advice- Made with Cleveland sage, grapefruit peel and black peppercorns. Suggested for drinks with Gin, Rye or Mezcal. Serves as an antioxidant, aids in digestion & weight loss and can calm respiratory distress.
Lavendahhhhh- Made with French and English Lavender, Salem rosemary, culinary rosemary and celery leaf & seeds. Can be used to sooth bold cocktails or settle floral cocktails. Helps with anxiety & insomnia, can help relief a headache and supports brain function.
Blessed be Basil- Made with a variety of medicinal and culinary basil, ceylon, cinnamon and Chinese licorice root. Suggested for herb forward cocktails and can serve as an immuno-booster, can nourish kidneys and supports lung function.
productpage_usp_1_title

productpage_usp_1_text

productpage_usp_2_title

productpage_usp_2_text

productpage_usp_3_title

productpage_usp_3_text

productpage_usp_4_title

productpage_usp_4_text