Add your review
Review Elk Cove 2018 Estate Riesling Willamette Valley, Oregon
Elk Cove 2018 Estate Riesling Willamette Valley, Oregon
$16.99
($16.99 Incl. tax)
An intense wine that shows floral aromas of candied apricot, orange-blossom, and honey. The
palate evokes lively green apple and bosc pear, finishing with shortbread cookie and a touch of lavender and slate.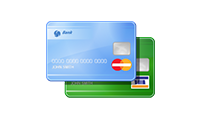 VINEYARD: "Our Riesling Estate is made from hand-picked fruit from three of our estate vineyards: our Winery Estate, Five Mountain and Windhill. Our Riesling vines are some of the oldest in Oregon, with our Estate and Windhill vines dating from 1975. These older vines give us fruit with a delightful complexity not often seen in domestic Rieslings."
WINEMAKING: "We have the perfect climate for this delicate cool weather white wine – there's enough sunlight and warmth for ripening, but our cool evenings help us retain the delicate varietal character. We whole-cluster press our Riesling grapes, then ferment the juice at very cool temperatures in small stainless steel tanks, producing an aromatic, crisp Riesling with a beautiful acid profile."
productpage_usp_1_title

productpage_usp_1_text

productpage_usp_2_title

productpage_usp_2_text

productpage_usp_3_title

productpage_usp_3_text

productpage_usp_4_title

productpage_usp_4_text