Add your review
Review Excelsior 2020 Cabernet Sauvignon, South Africa
Excelsior 2020 Cabernet Sauvignon, South Africa
This delicious, crowd pleasing Cabernet – consistently named a Wine Enthusiast "Best Buy" – delivers serious bang for the buck! It displays ripe blackcurrant and dried herb characters on the nose, which are backed up with some spicy oak notes. The palate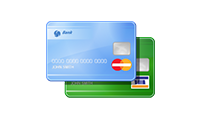 Excelsior Wines have been curated for 5 generations of the De Wet Family in South Africa, who have been making wine since 1697!  Most of their property in South Africa was purchased in 1859, where they began to make wine as well as breed racehorses, both of which the family has continued to this day.
The property is near the Breede River near Robertson in the Western Cape where they planted the region's first vineyards.  The estate today is owned and operated by the family's fourth and fifth generation, Freddie and Peter De Wet.
Excelsior Wines are carefully crafted, and it starts in the vineyard where the grapes are handpicked to ensure quality.  Cabernet Sauvignon is the most widely planted grape on the property making up 43% of all plantings.  The vines for the Cabernet range from 6-21 years old and are primarily planted on limestone-based soils.  
Everything was then destemmed, but not crushed, and put in stainless steel for fermentation.  40% of the wine was aged in French and American Oak for 9 months
This wine is a shocking bang for its buck!  Wonderful displays of black currant and dried herb characters on the nose backed by spicy oak nuances.  The palate is smooth and soft with spicy ripe tannins and a long lingering finish. This wine is so widely popular and such a crowd pleaser it has even been found in the Delta First Class Lounge at LAX!
productpage_usp_1_title

productpage_usp_1_text

productpage_usp_2_title

productpage_usp_2_text

productpage_usp_3_title

productpage_usp_3_text

productpage_usp_4_title

productpage_usp_4_text