Add your review
Review Famille Bourgeois Clos Henri Vineyard 2020 Sauvignon Blanc Petit Clos, Marlborough, New Zealand
Famille Bourgeois Clos Henri Vineyard 2020 Sauvignon Blanc Petit Clos, Marlborough, New Zealand
$17.99
($17.99 Incl. tax)
A French producer making Sauvignon Blanc in New Zealand. Has terroir of New Zealand with a touch of French finesse. Grassy notes upfront with subtle tropical fruit aromas. The palate has bright acidity driving the wine and a round tropical mid palate.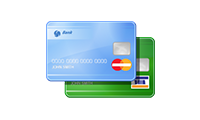 Young vine Sauvignon Blanc, organically grown in the Wairau Valley of Marlborough, New Zealand. The soil is composed of Greywacke river stone, Broadbridge and Wither clays. In the French tradition, all vines are planted at high density (4,400 vines/ha), forcing vines to compete with one another. 
The wine was fermented in stainless steel tanks to retain fruit purity and flavor; it was then aged on fine yeast lees for three months. Lees stirring over this time allows the wine to stabilise naturally, enabling us to fine the wine only once before a light, non-sterile filtration. This extended lees contact also helps the wine to gain roundness and texture.
productpage_usp_1_title

productpage_usp_1_text

productpage_usp_2_title

productpage_usp_2_text

productpage_usp_3_title

productpage_usp_3_text

productpage_usp_4_title

productpage_usp_4_text