Add your review
Review Francisco Zarco 2018 Syrah "Solar Fortun" Valle De Guadalupe, Baja California
Francisco Zarco 2018 Syrah "Solar Fortun" Valle De Guadalupe, Baja California
$30.99
($30.99 Incl. tax)
Rich dark fruit with well integrated tannins, some subtle pepper spice on the mid palate with threads of tannin that zip their way down your plate. Big and bold on the entrance while finishing dry.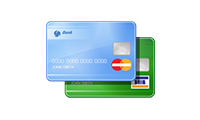 Solar Fortun is a family owned winery located in the northeastern part of Valle de Guadalupe; on the highest point of the valley at close to 1100 ft over sea level. The vineyard has mostly sandy soils and high winds which help the vines stay healthy and retain good levels of acidity and elegance.
Santiago Lopez is the winemaker in charge of Solar Fortun. UC Davis educated in winemaking, also a Penn state undergrad in engineering science. Santiago looks for elegance and balance in his wines, making sure not to over ripen, over extract or over oak his wines.
Francisco Zarco, Valle de Guadalupe
Single vineyard, 100% estate grown through organic practices
2017 presented a high yield year. Fruit shows smooth and well-integrated tannins and good acidity. Harvest was about a week earlier than our average harvest dates.
17 inches of total rain.
productpage_usp_1_title

productpage_usp_1_text

productpage_usp_2_title

productpage_usp_2_text

productpage_usp_3_title

productpage_usp_3_text

productpage_usp_4_title

productpage_usp_4_text