Add your review
Review Fritz Haag 2020 Riesling Kabinett Brauneberger Juffer, Mosel Germany
Fritz Haag 2020 Riesling Kabinett Brauneberger Juffer, Mosel Germany
$28.99
($28.99 Incl. tax)
"The Brauneberger Juffer Kabinett is a selection of early-picked fruit and has a very fine, delicate structure. Its pure, energizing fruitiness and expressive minerality exemplify the Fritz Haag style."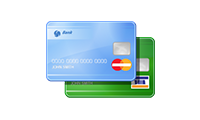 The terrifyingly steep Brauneberg hillside has been revered as a top vineyard site since Roman times (it was the Romans who first cultivated wine grapes in the Mosel valley).
THE FRITZ HAAG ESTATE The Fritz Haag estate is a historic family winery that dates back to 1605. The Haag family farms 29 hectares (72.5 acres) of vineyards in the heart of the Mosel Valley. They produce only Riesling, covering the full style spectrum, from dry to lusciously sweet. A intense "slate" character and a pronounced, fruity acidity give the wines their elegant sophistication and their great aging potential. The estate's graceful, well-defined Rieslings are universally lauded as examples of the finest wines the Mosel region has to offer.
productpage_usp_1_title

productpage_usp_1_text

productpage_usp_2_title

productpage_usp_2_text

productpage_usp_3_title

productpage_usp_3_text

productpage_usp_4_title

productpage_usp_4_text