Add your review
Review G. D. Vajra 2020 Dolcetto d'Alba, Piedmont
G. D. Vajra 2020 Dolcetto d'Alba, Piedmont
$18.99
($18.99 Incl. tax)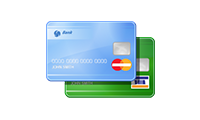 "If only people knew how good Dolcetto is, how easy to digest, human, they would drink it every day."—G.D. Vajra Promotion
Dolcetto is the inky all-purpose wine that can be found on every lunch and dinner table in Piedmont. This is the wine the locals drink daily while reserving their Nebbiolo wines (i.e., Barolo & Barbaresco) for special occasions.  Even though they possess different flavor profiles, in terms of functionality at the table, Dolcetto is to Piedmont what Beaujolais is to France.
Instead of poorly facing slopes, Vajra follows historic tradition and plants its Dolcetto vines above its treasured Barolo sites, giving its Dolcetto grapes the same soils and sun exposure as its most prestigious wines.  In 1971, the estate was among the first in the region to practice organic cultivation.
Vajra's 2020 Dolcetto is juicy and easy drinking, with generous dark berry fruits and hints of spice.  It's a bold and satisfying wine that can pair seamlessly with almost any food, from simple pastas and pizza to hearty meat dishes and even vegetable-based dishes.  A store favorite we're certain will charm many others!
productpage_usp_1_title

productpage_usp_1_text

productpage_usp_2_title

productpage_usp_2_text

productpage_usp_3_title

productpage_usp_3_text

productpage_usp_4_title

productpage_usp_4_text