Add your review
Review Ghost Block 2018 Estate Cabernet Sauvignon Oakville, Napa Valley
Ghost Block 2018 Estate Cabernet Sauvignon Oakville, Napa Valley
$61.99
($61.99 Incl. tax)
Once you start drinking this organically-grown Napa Cabernet, you can't stop sipping it.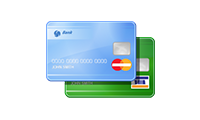 Very elegant and appealing aromas beam from your glass. This wine has juicy red cherry notes, along with ripe, red berry flavors. Cocoa and vanilla notes are well integrated into the fruit components. The silky, soft tannins confirm the harmonious balance between alcohol and tannin- creating an overall perfect balance in this wine. The finish is lengthy and beautiful, you won't want to stop sipping on this 2018 Oakville cabernet.
The fruit for the 2018 Ghost Block Estate Cabernet Sauvignon comes from our family-owned Rock Cairn vineyard. The 32-year-old vineyard in Oakville, Napa Valley is 100% Certified Organic. This site is comprised of deep, gravelly loam with a western exposure, and the vines produce very concentrated fruit late in the season. In this particular vintage, the winery blended in fruit from four of its other estate vineyards in Yountville and Oakville to bring you this magical wine.
productpage_usp_1_title

productpage_usp_1_text

productpage_usp_2_title

productpage_usp_2_text

productpage_usp_3_title

productpage_usp_3_text

productpage_usp_4_title

productpage_usp_4_text