Add your review
Review Hugues Godme 2008 Les Alouettes Saint Bets Brut Premier Cru , Champagne
Hugues Godme 2008 Les Alouettes Saint Bets Brut Premier Cru , Champagne
$106.99
($106.99 Incl. tax)
The Champagne is flavorful and rich, bursting with ripe golden apples, hints of lemon zest and curd, baked bread notes, amid an elegant and creamy texture. The chalky minerality is there adding to the power, complexity and finesse of this wine. Pair with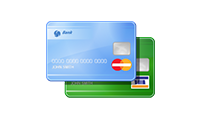 The Godme Les Alouettes Saint Bets Champagne is made from 100% Chardonnay grapes (a Blanc de Blanc).  Grapes are sourced from the Premier Cru village of Villers-Marmery, located just east of Montagne de Reims. Aged for 4 years with 4 grams per liter dosage this is one fresh and tasty Champagne.
The Champagne is flavorful and rich, bursting with ripe golden apples, hints of lemon zest and curd, baked bread notes, amid an elegant and creamy texture. The chalky minerality is there adding to the power, complexity and finesse of this wine. Pair with fish, shellfish, fried chicken, potato dishes.
Hugues Godme is the 5th generation in his family to produce Champagne in the Grand Cru village of Verzenay. He owns and works 8 hectares of vineyards, divided between the villages of Villers-Marmery, Verzenay, Ville-Dommange,and Verzy. His site is both certified Organic and Biodynamic.
productpage_usp_1_title

productpage_usp_1_text

productpage_usp_2_title

productpage_usp_2_text

productpage_usp_3_title

productpage_usp_3_text

productpage_usp_4_title

productpage_usp_4_text