Add your review
Review Graham's 1994 Single Harvest Tawny Port, Portugal
Graham's 1994 Single Harvest Tawny Port, Portugal
$143.99
($143.99 Incl. tax)
Only 200 cases made and 75 cases imported.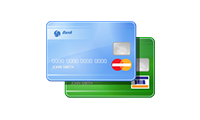 The Vintage:  1994 was an outstanding year in the Douro, acclaimed for producing one of the classic Vintage Ports of the twentieth century. Besides the exceptional lots chosen for bottling as Vintage Port, Peter Symington made a selection of other outstanding wines sourced from Quinta dos Malvedos and Quinta das Lages, which he earmarked for long term ageing in seasoned oak casks for future release as old tawny Ports. Peter's son Charles, who joined the company in early 1995, worked with his father in selecting the wines, both for bottle-ageing (Vintage) and long term wood-ageing (old and very old tawnies). Since Peter's retirement in 2009, Charles succeeded him as head winemaker and taster and having accompanied these wines' development over the last 23 years he has now selected 19 casks that he identified as showing particularly fine structure and elegance, meriting their bottling as Graham's 1994 Single Harvest Tawny.
The Apprentice: This wine captures, like no other in Graham's cellars, Charles Symington's first steps in his apprenticeship as a Port taster and blender during which he learned from his father the intricate art of tasting and blending.

Tasting Notes: Amber brown Tawny colour, amazingly intense and deep. Rose petal, oriental spice and toasted honey, overlaid by sweet balsamic & dried fig aromatics. Full bodied, with raisiny berry flavours. Delicate toasted coffee finish. Beautifully fresh, very intense & lingering flavours. Shows superb structure, balance and finesse.
productpage_usp_1_title

productpage_usp_1_text

productpage_usp_2_title

productpage_usp_2_text

productpage_usp_3_title

productpage_usp_3_text

productpage_usp_4_title

productpage_usp_4_text