Add your review
Review Gran Moraine 2018 Chardonnay Yamhill-Carlton, Oregon
Gran Moraine 2018 Chardonnay Yamhill-Carlton, Oregon
$46.99
($46.99 Incl. tax)
Nose: Apricot, baking spice, crushed rose petals
Palate: Tangerine, meyer lemon, starfruit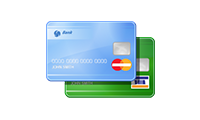 AROMAS:
Apricot, baking spice, crushed rose petals
FLAVORS:
Tangerine, meyer lemon, starfruit
TEXTURE:
Rich, mid-level weight from the front to
mid-palate with stunning acidity on the finish
The 2017 growing year started with a cold and late winter that transitioned into a wet, cool spring causing delayed
flowering, setting the stage for a later harvest. Then hot, dry conditions prevailed through the summer and early
autumn causing the vines to have some drought stress. If it were not for the later bud burst and flowering, we would
have been picking in August. Fortunately, the phenological development was as such that harvest did not start until
the 17th of September. This vintage is classically Oregon displaying beautiful fruit, restraint, and bountiful acidity.
productpage_usp_1_title

productpage_usp_1_text

productpage_usp_2_title

productpage_usp_2_text

productpage_usp_3_title

productpage_usp_3_text

productpage_usp_4_title

productpage_usp_4_text