Add your review
Review Harlan Estate 2019 "The Maiden", Napa Valley
Harlan Estate 2019 "The Maiden", Napa Valley
$499.99
($499.99 Incl. tax)
More than just a second label for the elite Harlan Estate, The Maiden displays many of the same intriguing elements as her big sister from 2019.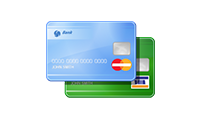 The Maiden stands tall among the best.  While remarkably faithful to the vineyard's pedigree and the underlying character of the Harlan Estate bottling, The Maiden still possesses merits all its own.
Impressively rich, yet fresh, The Maiden is detailed and classically proportioned , the wine manifests a minerality and signature forest floor elements.  Add to that an especially fine, elegant texture, as well as a remarkably long finish, the the family resemblance (to Harlan Estate's $1,500 wine) is unmistakable.
The Maiden will provide drinking pleasure throughout its long life.  Though up front in its youth, if you can keep the corks in for a dozen or more years, you will undoubtedly discover that the luscious fruit has given way to a graceful, more layered expression.
productpage_usp_1_title

productpage_usp_1_text

productpage_usp_2_title

productpage_usp_2_text

productpage_usp_3_title

productpage_usp_3_text

productpage_usp_4_title

productpage_usp_4_text