Add your review
Review Herve Azo 2019 Chablis, Burgundy
Herve Azo 2019 Chablis, Burgundy
$22.99
($22.99 Incl. tax)
Unit price: $0.00 /
A classic Chablis with aromas of green apple, flint, and chalky minerals. The palate is similar with nice length and balance. Enjoy with vegetable dishes, sashimi, shellfish, oysters. Organic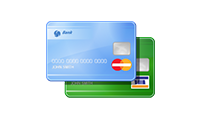 Native Breton Herve Azo's story began with a love-at-first-site introduction to Chablis. In the 1970's, he left his high-powered job in Paris to work the harvest in Chablis...and never looked back. He slowly acquired vineyard land which was at the time only a fraction of its current value. The property now includes 12 hectares of vineyards, nine of which are located on the premier cru slopes surrounding the village of Milly. Soils here are the finest of pedigrees - Kimmeridgian limestone for the premier and grands crus, which are rich in prehistoric marine fossils, and the Petite Chablis on Portlandian limestone outside the appellation limits of classic Classic.
The domaine has now transitioned to Jean Marc Brocard who carry on the original Azo purist house style. Purity is the goal with fermenting and aging occuring only in stainless steel vats. Wines are bottled unfined and lightly filtered.
A classic Chablis with aromas of green apple, flint, and chalky minerals. The palate is similar with nice length and balance. Enjoy with vegetable dishes, sashimi, shellfish, oysters.
productpage_usp_1_title

productpage_usp_1_text

productpage_usp_2_title

productpage_usp_2_text

productpage_usp_3_title

productpage_usp_3_text

productpage_usp_4_title

productpage_usp_4_text