Add your review
Review Hiedler 2020 Gruner Veltliner Löss, Niederosterreich, Austria
Hiedler 2020 Gruner Veltliner Löss, Niederosterreich, Austria
$19.99
($19.99 Incl. tax)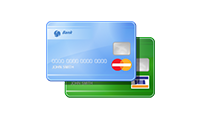 From Hiedler "Fruity entrée, white flowers, apple, green pears, subtle nuances of herbs; fine acidity, bright fruit character, some mirabelle, yellow apple, beautiful texture, very versatile food companion."
Certified Sustainable in Austria, the Heidler estate is a trio with father, Ludwig Heidler, and sons Ludwig, Jr. and Dietmar. Together, they are making some of the most interesting and compelling wines in the Kamptal wine region of Austria. Family-operated since 1856, the owl is the symbol of this traditional estate. The estate has been recognized for its quality or a long time, with the Archduchy of Austria honoring it in the late 19th-century.
The Heidlers were founding members of the ÖTW (Association of Austria's Traditional Wine Estates), and have propelled vineyard classification efforts since 1992. For decades now, the estate has cultivated vines on some of Kamptals's best vineyard sites. The family's complete understanding of origin and site is the determining factor in their wine style. Their Erste Lage (1st Growth) holdings include Riesling parcels in the famous Heiligenstein, Gaisberg and Steinhaus vineyards. Grüner Veltliner is predominantly grown on the mineral-rich loess soils south and west of Langenlois. In addition to the original family vineyards of the late 19th-century in Thal, additional parcels include Erste Lage vineyards in Kittmannsberg, Käferberg and in Schenkenbichl, where vineyards are located on a distinct and special soil, called amphibolite rock (a course-grained metamorphic rock).
productpage_usp_1_title

productpage_usp_1_text

productpage_usp_2_title

productpage_usp_2_text

productpage_usp_3_title

productpage_usp_3_text

productpage_usp_4_title

productpage_usp_4_text