Add your review
Review Hillrock Estate Solera Aged Bourbon Whiskey, Hudson Valley, New York
Hillrock Estate Solera Aged Bourbon Whiskey, Hudson Valley, New York
$103.99
($103.99 Incl. tax)
Current average age of this bourbon is over 6 years and the rye content is approximately 37%.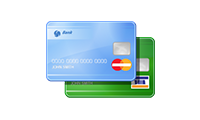 The world's first solera aged bourbon, where a small portion of aged whiskey is removed from the vat and new whiskey is added, adding complexity over time.  Pronounced nose of caramel, dried fruit, vanilla, oak and spice, accented by an elegant floral note. The full-bodied palate opens with rich notes of brown sugar, molasses and toffee, followed by roasted corn, clove, cinnamon and a touch of spice rye. Oloroso sherry notes of walnut, fig and candied fruit merge with caramel and butterscotch on the long, balanced finish.
Perhaps the most elegant and beautifully textured of all our Bourbons is the lovely Hillrock Estate Solera Aged Bourbon.  It also has a bittersweet story.  David Pickerell, the master distiller who took a small Kentucky distillery called Maker's Mark and turned it into an international sensation, the same fellow who created Whistle Pig in Vermont and took the rye whiskey scene by storm, was the genius behind Hillrock Estate.  Sadly, David died of hypertensive heart failure in the fall of 2018 at age 62 after attending a consumer whiskey event.  His loss left behind an unparalleled legacy.
Pickerell's innovation in Hillrock (other than using the limestone-rich water of upstate New York) was to borrow the sherry-system called Solera, where new whiskey is introduced, pyramid style, to the last year's whiskey, which is introduced a year later to the whiskey a year earlier and on and on.  The whiskey we enjoy today is drawn off the bottom barrels in the pyramid, having mellowed for years its fractional blending.  The result is an incredibly elegant, nearly sweet, beautifully flavored luxury.  Do yourself a favor and treat yourself to this great tasting whiskey.  Preferably sooner than later.
productpage_usp_1_title

productpage_usp_1_text

productpage_usp_2_title

productpage_usp_2_text

productpage_usp_3_title

productpage_usp_3_text

productpage_usp_4_title

productpage_usp_4_text