Add your review
Review Hure Freres 2014 "4V" Champagne Extra Brut Chardonnay
Hure Freres 2014 "4V" Champagne Extra Brut Chardonnay
$104.99
($104.99 Incl. tax)
Hello Gorgeous. Wine displays lemon custard, chalk, eggy rich bread dough and lime zest aromas with an ethereal palate mirroring the nose. A very long finish. Pair with quiche, caviar, egg dishes, firm white fish, mac n' cheese.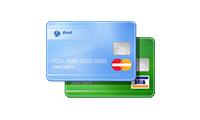 Such a gorgeous expression of Chardonnay brother Francois and Pierre Hure have captured here. They have worked painstakingly to have each of the 4 Elements wines truly show the expression of their variety, soil and vintage. Lemon custard, chalk, eggy rich bread dough and lime rind on the nose. The palate is ethereal, graceful and lacy but still packs all the luscious flavors you get in the aromatics. Quite long on the finish. Very, very limited. Only 125 cases made.
Hure Freres started over 50 years ago, and is definitely a family business Brother Francois and Pierre Hure developed the 4 Elements tier of their small production Champagne house with a specific concept in mind: all one vintage, one variety, vineyard and vision, in an effort to showcase specific sites and how each variety expresses itself in those sites. They make one from each varietal -Chardonnay, Pinot Meunier and Pinot Noir.
productpage_usp_1_title

productpage_usp_1_text

productpage_usp_2_title

productpage_usp_2_text

productpage_usp_3_title

productpage_usp_3_text

productpage_usp_4_title

productpage_usp_4_text