Add your review
Review Hure Freres 2014 "4V" Champagne Extra Brut Pinot Noir
Hure Freres 2014 "4V" Champagne Extra Brut Pinot Noir
$104.99
($104.99 Incl. tax)
100% Pinot Noir from a single vintage and single vineyard. Elegant red fruits and dried flowers with earthy notes and minerals. The finish is soft and generous. Try this with smoked salmon or trout, vegetable risotto.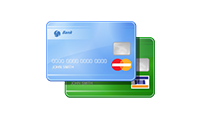 2014 Hure Freres 4 Extra Brut $88.99
This line of wines from the brothers Hure had to take on a label change due to some wonky copyright situation. What was once the 4 Elements lines in now just labeled 4 V with the variety. So, this sexy wine is the 2014 Hure Freres 4 V Pinot Noir. Bit confusing but worth the head scratch I promise.
The 4 line or tier of wines from Hure Freres represents one variety, one vineyard, one variety and one vision which is to show how specific wines behave in particular soils. Very progressive concept and we have had a ball watching this project unfold. We've seen how vintage lends its accent to each parcel and how the finished Champagnes wear that badge of place and vintage with each release. Pretty cool. This was one of my favorite wines at our recent Champagne tasting. Deep and uber expressive aromatics. Layers of floral and slow roasted fruit unfold in the glass, offering just a little peek of something new with each deep breath or sip. The wine fills the mouth but doesn't stain as much as shimmy along the sides of the tongue leaving just a whisper of flavor that seems to be purring, "take another sip….discover more". I cannot stop thinking about this wine. Only 125 cases made.
productpage_usp_1_title

productpage_usp_1_text

productpage_usp_2_title

productpage_usp_2_text

productpage_usp_3_title

productpage_usp_3_text

productpage_usp_4_title

productpage_usp_4_text