Add your review
Review Hure Freres N.V. Champagne Extra Brut "Invitation", Ludes
Hure Freres N.V. Champagne Extra Brut "Invitation", Ludes
$56.99
($56.99 Incl. tax)
Huré Frères Invitation is a fresh, balanced dry champagne that is pleasant on the palate and invites you to discover these world-renowned sparkling wines.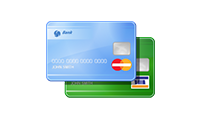 Located in Ludes, a great Premier Cru area on the Reims mountain, Huré Frères is a family business with more than 50 years' experience. Raoul Huré and his two children, François and Pierre, are at the forefront of this project that is known for producing impeccably pure wines at surprisingly affordable prices.

Huré Frères Invitation comes from vines with an average age of 35 years old planted in clay, sand, limestone and chalk soils. They are some of the best vineyards that have been cultivated according to organic and biodynamic principles since 2009. This includes fertilising with compost, following the lunar calendar or ploughing regularly. The grapes are harvested manually.
productpage_usp_1_title

productpage_usp_1_text

productpage_usp_2_title

productpage_usp_2_text

productpage_usp_3_title

productpage_usp_3_text

productpage_usp_4_title

productpage_usp_4_text