Add your review
Review Hure Freres N.V. "Memoire" Extra Brut Champagne
Hure Freres N.V. "Memoire" Extra Brut Champagne
$89.99
($89.99 Incl. tax)
Pale gold with an ultra-fine bead, there are aromas of Mirabelle plum, orange peel, lemon verbena, brown butter, and honey. The palate is creamy, broad, round, with flavors of wild cherry, damson plums, honey, candied ginger, and a hint of nuttiness on th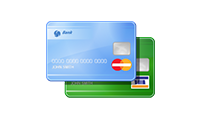 Hure Freres started over 50 years ago, and is definitely a family business. Brother Francois and Pierre Hure developed the 4 Elements tier of their small production Champagne house with a specific concept in mind: all one vintage, one variety, vineyard and vision, in an effort to showcase specific sites and how each variety expresses itself in those sites. They make one from each varietal -Chardonnay, Pinot Meunier and this delicious Pinot Noir.
The 'Memoire' champagne is based on a solera, which really means fractional blending of several years production, begun and continued since 1982. This Extra Brut is made of 45% Pinot Noir, 45% Pinot Meunier, and 10% Chardonnay, aged in foudres, and bottled with 3 g/ dosage.
The grapes come from various vineyard parcels with the resulting cuvée a broad "snapshot" of the domain's terroir and winemaking philosophy. Pale gold with an ultra-fine bead, there are aromas of Mirabelle plum, orange peel, lemon verbena, brown butter, and honey. The palate is creamy, broad, round, with flavors of wild cherry, damson plums, honey, candied ginger, and a hint of nuttiness on the finish. Drink this from a glass and not a flute to capture the amazing aromas.
productpage_usp_1_title

productpage_usp_1_text

productpage_usp_2_title

productpage_usp_2_text

productpage_usp_3_title

productpage_usp_3_text

productpage_usp_4_title

productpage_usp_4_text