Add your review
Review Indaba 2019 Mosaic Red Blend, South Africa
Indaba 2019 Mosaic Red Blend, South Africa
This succulent Bordeaux blend flaunts alluring aromas and juicy flavors of blackcurrant, ripe brambly berry fruit and dark chocolate, with subtle spice notes. Soft, gentle tannins coat the palate, enticing you to take another sip!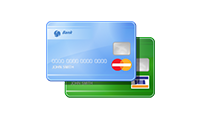 71% Cabernet Sauvignon, 9.4% Merlot, 9.3% Malbec, 8.6% Cabernet Franc, 1.7% Petit Verdot
The grapes were harvested in the cool early morning hours. They were then de-stemmed and crushed. The Cabernet Sauvignon was fermented for six days, with regular pumpovers. It was then pressed and racked to concrete tanks to complete alcoholic fermentation and undergo malolactic fermentation. The remainder of the components were fermented in stainless steel tanks until dry, with gentle pumpovers performed regularly. The wine was then pressed and returned to tank for malolactic fermentation and aging. Approximately one third of the blend was aged on French oak. The Cabernet Franc (2019 vintage) was aged in second and third fill 225 and 300-liter French oak barrels for 16 months. The Petit Verdot (2018 vintage) was aged in second and third fill French oak barrels for 36 months.
productpage_usp_1_title

productpage_usp_1_text

productpage_usp_2_title

productpage_usp_2_text

productpage_usp_3_title

productpage_usp_3_text

productpage_usp_4_title

productpage_usp_4_text