Add your review
Review Irene Wine 2019 Rodnick Farm Syrah, Chalone California
Irene Wine 2019 Rodnick Farm Syrah, Chalone California
$19.99
($19.99 Incl. tax)
The grapes go through whole cluster fermentation which gives the wine a wonderful mouthfeel. The Chalone appellation straddles Monterey and San Benito Counties, and is famous for its rare limestone soil.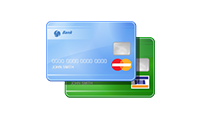 White pepper and black olive characteristics up front let you know this is a wine with a savory profile. Delicate notes of rose petals and hints of blueberries serve as a palate cleanser before more earthy and olive flavors come back on the finish.
If you were to stumble upon Chalone by accident, the last thing you would think to do is plant grapes.  This entire area is parched high desert land that in some years has needed water to be trucked in to keep vines alive.  Situated in the southern reaches of the Gabilan Mountains of Monterey County, this vineyard borders the Pinnacles National Park.  The entire area is rocky to say the least; limestone and granite emerge out of the soil in every other vine row you walk.  This is what brought Irene Rodnick to this site.
  
The Syrah is an old Joseph Phelps clone grafted by Richard Graff (founder of Chalone Vineyards) himself. Fermented with 2% Viognier and 100% whole cluster, this wine is as structured as the site it came from. Dark fruit and dusty tannins with an energetic nerve that can only come from limestone. This wine will reward patience for years to come.   
productpage_usp_1_title

productpage_usp_1_text

productpage_usp_2_title

productpage_usp_2_text

productpage_usp_3_title

productpage_usp_3_text

productpage_usp_4_title

productpage_usp_4_text