Add your review
Review Jaimee Motley 2018 "Massa" Claret, Monterey County
Jaimee Motley 2018 "Massa" Claret, Monterey County
$44.99
($44.99 Incl. tax)
This wine has an excellent playful attack, elevated mid palate, and classic rounded tannins. With hints of tangerine peel, cinnamon, red hot candies, bing cherry and rhubarb, it evolves from summer riverside crusher to fireside sipper with time in glass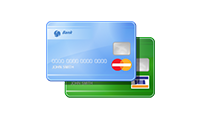 "This wine could be classified as a Bordeaux-style blend, however I took the precision and science out of the blending aspect and co-fermented the varieties. With the parcels of each variety neighboring each other in the vineyard, I was inspired by the co-fermented field blends that I have tasted from the Loire Valley. This wine has an excellent playful attack, elevated mid palate, and classic rounded tannins. With hints of tangerine peel, cinnamon, red hot candies, bing cherry and rhubarb, it evolves from summer riverside crusher to fireside sipper with time in glass."- Jamiee Motley 

Historic vineyard previously known as "Durney Estate", cool climate vineyard with close proximity to the foggy town of Carmel.

Carmel Valley AVA, own rooted and planted in the 1980s on granitic and sedimentary soils with limestone veins. 
Farmed Organically since the beginning. 

The blend is a Co-fermen of 45% Merlot and 20% Cab Franc, and 25% Cabernet Sauvignon blended before bottling.

Aged on the lees in neutral barrels for 11 months, Native primary and secondary fermentation.
productpage_usp_1_title

productpage_usp_1_text

productpage_usp_2_title

productpage_usp_2_text

productpage_usp_3_title

productpage_usp_3_text

productpage_usp_4_title

productpage_usp_4_text