Add your review
Review Jorge Ordonez & Co. 2018 Victoria #2 Unfortified Sweet Muscat, Malaga, Spain half-bottle
Jorge Ordonez & Co. 2018 Victoria #2 Unfortified Sweet Muscat, Malaga, Spain half-bottle
$23.99
($23.99 Incl. tax)
Lush and round with aromas and flavors of honey, candied fruits, especially pineapple, apricots and orange marmalade. The wine texture is opulent with refreshing acidity balancing the sweetness. Pair with apricot desserts, creme brulees, apple crumbles or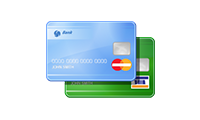 This is an absolutely sensual wine with honeyed and exotic flavors with perfectly balanced acidity, keeping it fresh.  It is unfortified and sweet, perfect for some desserts or even as dessert. Made from 100% Muscat of Alexandria grapes - one of the oldest Muscat clones - grown in the wine denominations of Malaga (DO Malaga) and Sierras de Malaga (DO Sierras de Malaga), in the southwest of Spain. All grapes are dry farmed on slate and quartz soils.
Grapes are late harvested with rigorous selection - only the best will do. They are then dried on mats by the warm sea breeze. Fermentation is in stainless steel with 8 months on the lees.
The wine is lush and round with aromas and flavors of honey, candied fruits, especially pineapple, apricots and orange marmalade. The wine texture is opulent with refreshing acidity balancing the sweetness. Pair with apricot desserts, creme brulees, apple crumbles or pies, or as dessert on its own.
productpage_usp_1_title

productpage_usp_1_text

productpage_usp_2_title

productpage_usp_2_text

productpage_usp_3_title

productpage_usp_3_text

productpage_usp_4_title

productpage_usp_4_text