Add your review
Review Joyce 2018 Chardonnay Submarine Canyon, Monterey County
Joyce 2018 Chardonnay Submarine Canyon, Monterey County
$21.99
($21.99 Incl. tax)
Aromas of preserved lemon, straw, honey, and citrus blossom. Golden delicious apple, pear, pineapple, ginger and saline.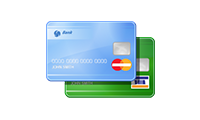 This flagship Chardonnay is a pure representation of the coastal terroir in Monterey County. The name "Submarine Canyon" is a reference to the deep underwater canyon located in the Monterey Bay. This deep sea canyon provides the ideal marine climate for growing premium Chardonnay grapes.
All three of the vineyard sites from where we source fruit experience a strong marine influence. Ancient glacial soils made up of sand, gravel, limestone, and shale loam help create wine with bright acidity and saline- like minerality.
productpage_usp_1_title

productpage_usp_1_text

productpage_usp_2_title

productpage_usp_2_text

productpage_usp_3_title

productpage_usp_3_text

productpage_usp_4_title

productpage_usp_4_text