Add your review
Review Joyce 2021 Pinot Noir, Submarine Canyon, Arroyo Seco, Monterey County
Joyce 2021 Pinot Noir, Submarine Canyon, Arroyo Seco, Monterey County
$26.99
($26.99 Incl. tax)
Aromas of cheery, strawberry-rhubarb pie, sage, and roses. The palate follows through with bright high toned cherry, raspberry, pomegranate, cranberry, and rose water.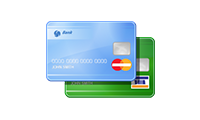 This flagship Pinot Noir is a pure representation of the coastal terroir in Monterey County. The name "Submarine Canyon" is a reference to the deep underwater canyon located in the Monterey Bay. This deep sea canyon provides the ideal marine climate for growing premium Pinot Noir grapes throughout the Salinas Valley.
The fruit was harvested from vineyards adjacent to our estate winery in the Arroyo Seco AVA. This AVA is recognized as having the longest growing season in California. Strong daily winds that bring cool fog from the Monterey Bay force the grapes to spend more time on the vine building flavor and complexity. Extremely rocky well-drained alluvial soils are the base for creating wines processing freshness & minerality.
productpage_usp_1_title

productpage_usp_1_text

productpage_usp_2_title

productpage_usp_2_text

productpage_usp_3_title

productpage_usp_3_text

productpage_usp_4_title

productpage_usp_4_text