Add your review
Review Kabaj 2015 Ravan Goriska Brda, Slovenia
Kabaj 2015 Ravan Goriska Brda, Slovenia
$22.99
($22.99 Incl. tax)
An orange wine, made from the Ravan grape, a local name for Sauvignon Vert or Sauvignonasse, now called Jakot - no one agrees on the name. It is prized for its vibrant character and ability to age. It has an appealing 'grapiness' with fresh herbs and tan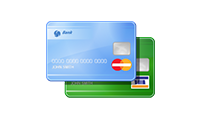 This wine is made from Ravan, a local name for Sauvignon Vert or Sauvignonasse, formerly Tocai Friulano, and now a new name, Jakot - no one agrees on the name. Ravan is prized for its vibrant character and its ability to age. This wine has an appealing 'grapiness' with fresh herbs - tarragon, thyme - and tangy orange peel citrus. Pairs well with cured meats, spring vegetable soups and stews, lighter pastas. Serve lightly chilled.
All grapes are hand-harvested, destemmed and fermented with wild yeast in large oak vats for about 2 weeks. They are then transferred to mostly used French oak barriques for malolactic fermentation.  They are aged 12 months on lees, then bottled unfiltered.
On the northeastern Italian border with Slovenia 15 miles from the Adriatic Sea at the foothills of the Alps, lies the Goriska Brda - known as Collio in Italian. From the hard remains of an ancient seabed, the soils here are rich in marl and flysch.  Here there is a wide range of vineyard exposures and microclimates. When Slovenia became part of the Socialist Federal Republic of Yugoslavia, wine production became state run and quality plummeted as quantity exploded. Once independence was gained in 1991, private production resumed with old terroirs rediscovered and indigenous grapes replanted. In the 1980's Katja Kabaj met and subsequently married former French Legionnaire and Bordeaux-trained enologist, Jean Michel More. Greatly influenced by neighbor and accomplished winemaker Josko Gravner, Jean Michel studied in Georgia and now buries his own 3500-liter Qvevri vessels. This is a nice example of a so-called orange wine.


productpage_usp_1_title

productpage_usp_1_text

productpage_usp_2_title

productpage_usp_2_text

productpage_usp_3_title

productpage_usp_3_text

productpage_usp_4_title

productpage_usp_4_text