Add your review
Review La Ferme Rouge 2021 La Petite Ferme Blanc, Zaer, Morocco
La Ferme Rouge 2021 La Petite Ferme Blanc, Zaer, Morocco
$13.99
($13.99 Incl. tax)
A blend of 50% Vermentino and 50% Sauvignon Blanc, this is a fresh and elegant wine with lovely citrus flower aromatics and flavors of white melon and lime.  It's silky on the palate. well balanced between fruit and acidity and perfectly light and refresh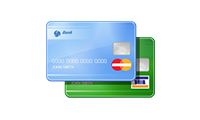 A Surprisingly Delightful Discovery!
Yes you read that correctly, wine from Morocco!   We were all stunned when we first tasted this delightfully easy, dry white wine from Morocco and it was Jeremy and Jessica who immediately said "we've found our September Wine of the Month."   A blend of 50% Vermentino and 50% Sauvignon Blanc, this is a fresh and elegant wine with lovely citrus flower aromatics and flavors of white melon and lime.  It's silky on the palate. well balanced between fruit and acidity and perfectly light and refreshing for those warm September nights.
La Ferme Rouge is a great example of some of the quality winemaking coming out of Morocco now.   Winemaking does date back to ancient times in Morocco but mostly disappeared under Islamic bans on alcohol. It wasn't until the French colonization in the 19th century that winemaking saw a resurgence in Morocco but then fell again when the French left and the vineyards were abandoned or plowed over.   In the 1990's, King Hassan II who happened to be friends with the mayor of Bordeaux, offered enticing lease deals to French winemakers to return to Morocco and realize the full potential of their unique terroir.
La Ferme Rouge is located in the Zaer wine region, not far from Casablanca. Most of their vineyards are located in the higher elevation hills and benefit from a year round Atlantic influence which help preserve acidity and keep the wines balanced.
productpage_usp_1_title

productpage_usp_1_text

productpage_usp_2_title

productpage_usp_2_text

productpage_usp_3_title

productpage_usp_3_text

productpage_usp_4_title

productpage_usp_4_text