Add your review
Review Lapostolle 2019 Cuvee Alexandre Carmenere, Chile
Lapostolle 2019 Cuvee Alexandre Carmenere, Chile
$21.99
($21.99 Incl. tax)
Aromas are complex, with red and black fruit such as maqui berry and spices such as red pepper, vanilla and dill.
Palate: Wide, of medium acidity and round tannins with fruit such as sarsaparilla and maqui berry. Medium long finish.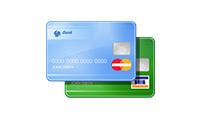 To express the terroir of Apalta is our mission, so our winemaking philosophy remains a very natural process with minimal intervention. Our key points are 100% hand harvesting in small cases of 14 kilos and strict fruit selection by optical state of the art grape selection by Vistalys. A gentle extraction and a judicious use of oak to preserve the fruit but integrate the complexity that a wine of this quality deserves.  All fermentations were made with native yeasts.
 
productpage_usp_1_title

productpage_usp_1_text

productpage_usp_2_title

productpage_usp_2_text

productpage_usp_3_title

productpage_usp_3_text

productpage_usp_4_title

productpage_usp_4_text