Add your review
Review Laws Whiskey House Quad Set!
Laws Whiskey House Quad Set!
$37.99
($37.99 Incl. tax)
Experience this four-pack 100 ml sampler of excellent whiskies from Denver's LAWS Whiskey House, including Bourbon, Rye, Wheat & Malt Whiskies.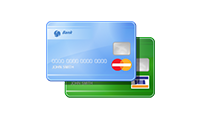 Here is the link to the recording of the Zoom event we held on 8/12/21 for Laws Whiskey House with guests Crystal and Casey from Laws Whiskey House. Both individuals know their product and are passionate about what is going on out there in Denver Colorado, you can feel it through the screen! Purchase a 4 pack and drink along with the video. 
productpage_usp_1_title

productpage_usp_1_text

productpage_usp_2_title

productpage_usp_2_text

productpage_usp_3_title

productpage_usp_3_text

productpage_usp_4_title

productpage_usp_4_text