Add your review
Review Leyda 2019 Sauvignon Blanc Leyda Valley, Chile
Leyda 2019 Sauvignon Blanc Leyda Valley, Chile
$11.99
($11.99 Incl. tax)
Mineral and expressive, this Sauvignon Blanc has a pronounced aromatic intensity with a wide array of aromas such as herbal notes, thanks to Clone 1, citric notes such as grapefruit and mandarin, thanks to Clone 107, and tropical notes such as guava and p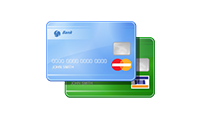 The grapes were harvested by hand beginning on March 19 and ending on April 11 with 20.8-22.8° Brix, depending on the clone and block orientation. The year 2016 was characterized by a slow maturation, which provided greater aromatic complexity. On the palate, the 2016 Sauvignon Blancs are more concentrated compared to those from 2015.
In the bodega, 50% of the grapes were macerated with a pneumatic press at low temperatures for eight hours to let the aromas and flavors stand out, while the other 50% was pressed in whole bunches. We decanted the juice at 8-10°C until 50-70 NTU before commencing the alcoholic fermentation in 100% stainless steel tanks at low temperatures (12.5-13°C, ending at 16°C) for 18 days. The wine aged on its lees for five months in order to give roundness and improve texture.
The final blend: 50% Clone Davis 1, 20% Clone 242 and 30% Clone 107.
productpage_usp_1_title

productpage_usp_1_text

productpage_usp_2_title

productpage_usp_2_text

productpage_usp_3_title

productpage_usp_3_text

productpage_usp_4_title

productpage_usp_4_text