Add your review
Review Lis Neris 2016 Friulano "La Vila", Friuli Isonzo Italy
Lis Neris 2016 Friulano "La Vila", Friuli Isonzo Italy
$33.99
($33.99 Incl. tax)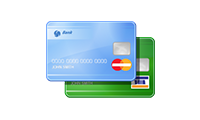 Lis Neris is a fourth generation winery directed by Alvaro Pecorari, who took over from his father. In 1981, he made the decision to concentrate on quality and the expression of Friuli's special terroir. Although Friulano is the grape most associated with Friuli, Alvaro feels that Pinot Grigio, Chardonnay and Sauvignon Blanc also reach the highest heights of quality in this special terroir.
Three tiers of wine are produced, each reflecting a dramatic increase in complexity.This wine comes from his second tier, single vineyard wines, which see 500 litre used oak casks for fermentation and extended lees contact, producing decidedly rich and concentrated wines with incredibly elegant texture.
This wine takes Friulano to a new level with its intensity and elegance but the beautiful orchard fruit flavors still take the leading role.  Flavors of golden delicious apples and yellow pears are intermixed with hints of fresh herbs and wet stones.  This wine has great energy and impressive length.  
productpage_usp_1_title

productpage_usp_1_text

productpage_usp_2_title

productpage_usp_2_text

productpage_usp_3_title

productpage_usp_3_text

productpage_usp_4_title

productpage_usp_4_text