Add your review
Review Lone Mountain Waygu Uncured Beef Summer Sausage, 16 oz., Golden, New Mexico
Lone Mountain Waygu Uncured Beef Summer Sausage, 16 oz., Golden, New Mexico
$14.99
($14.99 Incl. tax)
Unit price: $0.00 /
This luxury summer sausage has just been re-released, and we love its intriguing flavor, complete with subtle spices including a mild mustard seed.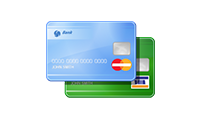 A picnic in the park with Wagyu! Can you imagine anything better? Soft warm breeze. Gentle sun. And a Summer Sausage made with Filet Mignon, Striploin, Ribeye, Flat Iron, Brisket, and Ground Beef. And a bottle of champagne, just because.
This is no dream. This can be your reality. Lone Mountain Ranch's semi-dry Summer Sausage (a bit more tender than a salami or pepperoni) can follow you anywhere and turn any outing into a feast. Or use it for sandwiches. Or just eat the thing whole. It doesn't matter. It's Wagyu. It's fantastic. Share it, or don't… it's up to you.
productpage_usp_1_title

productpage_usp_1_text

productpage_usp_2_title

productpage_usp_2_text

productpage_usp_3_title

productpage_usp_3_text

productpage_usp_4_title

productpage_usp_4_text