Add your review
Review Longoria 2000 Pinot Noir, Blind Faith Vineyard, Santa Rita Hills
Longoria 2000 Pinot Noir, Blind Faith Vineyard, Santa Rita Hills
$124.99
($124.99 Incl. tax)
A never-before-released rarity from the personal cellar of winemaking legend Rick Longoria. Just 12 cases were made, and we were able to acquire 12 bottles.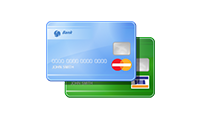 In 1998 Rick convinced a landholder in the Sta Rita Hills to let him plant a  vineyard on a good looking hillside.  Rick named it "Blind Faith Vineyard" and leased the property.  On the third year, 2000, he was able to harvest a tiny crop of Pinot Noir, and he made just 12 cases of wine, 6 of which went to the vineyard owner and six cases he kept for himself.  The 2000 Blind Faith Vineyard Pinot Noir was never released, sitting in Rick's personal cellar quietly aging year after year, decade after decade. 
Soon after, Rick was dismayed to learn there was another California winery using the name "Blind Faith", so he changed the vineyard name to "Fe Ciega," Spanish for—wait for it-- Blind Faith.  This would be where Longoria's benchmark wines would come from for the rest of Rick's career.
After we had devoured Jim Witt's grilled quail and sipped all of Rick's library wines, I kept going back again and again to the 2000 Blind Faith Pinot Noir.  Amazingly, it kept developing, retaining its fruit even after being opened more than an hour.  He looked at me enjoying his wine, and out of the blue asked if I'd like to buy a case for the store. 
Just 12 cases made, only six belonging to Rick, and he was offering The Wine Country one of them! 
Let me tell you about this wine.  Yes, it had complex aromas that only age can bring.  The surprise for me was how alive the wine tasted—not at all the fruitless, white-pepper flavors you get from wine past its prime.  Because this was made from hillside grapes from one of the coolest growing regions in California, the acidity had allowed the wine to develop impeccably, supporting its fruit and giving the wine vitality even at 21-1/2 years of age.  Again, an hour later, the wine was still fresh tasting when most California wines of that age would have petered out.
"Sure, I'll take it!" I exclaimed.  "Ship it to the store.  I have customers who love your wines and will buy this historic, very rare bottle."
12 bottles are now resting in our display case at cellar temperature.  They have never been offered to the public before now.
productpage_usp_1_title

productpage_usp_1_text

productpage_usp_2_title

productpage_usp_2_text

productpage_usp_3_title

productpage_usp_3_text

productpage_usp_4_title

productpage_usp_4_text