Add your review
Review Marco Bonfante 2019 Gavi di Gavi, Piedmont August Wine of the Month
Marco Bonfante 2019 Gavi di Gavi, Piedmont August Wine of the Month
$13.99
($13.99 Incl. tax)
Bonfante's Gavi di Gavi is a beautiful example of this classic wine.  Aromas of stone fruits, citrus white flower and herbs are followed by a generous mouthful of citrus fruits and lip smacking minerality.  It's an energetic wine yet balanced and elegant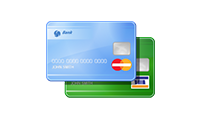 An Italian Classic to Quench Your Summer Thirst!
For some of you Gavi di Gavi may be an old familiar friend and for many a new discovery. Gavi di Gavi was once the most popular Italian white wine in the U.S. long before Pinot Grigio became all the rage.  Gavi is actually a small commune in Southern Piedmont that, in a province mostly known for exquisite red wines, became famous for producing one of Italy's most famous white wines simply known as Gavi di Gavi.  Gavi di Gavi is made from the Cortese grape and is known for its crisp lemony citrus flavors and stony minerality.   Those fresh, bright qualities make it ideal for pairing with seafood dishes and Gavi di Gavi became the ubiquitous white wine served at the seafood restaurants in nearby Genoa.
Gavi di Gavi is a dry, refreshing white that is perfect for drinking on warm summer nights.  It's light and fresh and can simply be enjoyed as an aperitif but also has enough character and body to pair with a variety of summer foods.   It's zesty citrus flavors pair great with salads, pesto or other herb forward dishes, grilled fish and chicken.
Bonfante's Gavi di Gavi is a beautiful example of this classic wine.  Aromas of stone fruits, citrus white flower and herbs are followed by a generous mouthful of citrus fruits and lip smacking minerality.  It's an energetic wine yet balanced and elegant on the palate.
The wines of Marco Bonfante are no stranger to the store and some of the best values in the Italian section.  His Barbera d'Asti was wildly popular last year and we also carry his Arneis and Moscato d'Asti.  The Bonfante family has been making wine in the Asti province of Piedmont for 8 generations and siblings Marco and Micaela started the Marco Bonfante winery in 2000 when their father died and his winery was divided. 
productpage_usp_1_title

productpage_usp_1_text

productpage_usp_2_title

productpage_usp_2_text

productpage_usp_3_title

productpage_usp_3_text

productpage_usp_4_title

productpage_usp_4_text