Add your review
Review Piaggia 2019 Carmignano Il Sasso, Tuscany
Piaggia 2019 Carmignano Il Sasso, Tuscany
$32.99
($32.99 Incl. tax)
A blend of 70% Sangiovese, 15% Cabernet Sauvignon, 10% Merlot and 5% Cabernet Franc.  This a deep, rich wine packed with red and black cherry fruit with herbs and oak spice adding complexity.  The wine is elegant, fresh, not overdone and has great length.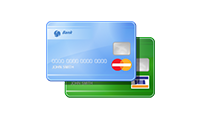 In Italy the name of Carmignano has been synonymous with fine wine since the 13th century, and so great was its reputation that Cosimo III de' Medici, Grand Duke of Tuscany, decreed in 1716 that the appellation be strictly controlled.  The borders of the ancient appellation remain identical to this day, making it one of the smallest DOCG areas in Italy.
DOCG Carmignano is bottled as "Riserva Le Vigne Alte di Montalbiolo", "Riserva Elzana", "Vigna di Montefortini" and "Vigna di Santa Cristina in Pilli".  The blend is mostly Sangiovese together with Cabernet Sauvignon, Canaiolo Nero, Colorino, Merlot and Syrah. Cabernet Sauvignon, previously called "Uva Francesca" ("French Grapes"), has been grown in Carmignano since 1700 when it was introduced by the Medici family.
productpage_usp_1_title

productpage_usp_1_text

productpage_usp_2_title

productpage_usp_2_text

productpage_usp_3_title

productpage_usp_3_text

productpage_usp_4_title

productpage_usp_4_text