Add your review
Review Melville 2019 Pinot Noir "Sandy's Block", Sta. Rita Hills
Melville 2019 Pinot Noir "Sandy's Block", Sta. Rita Hills
$50.99
($50.99 Incl. tax)
Chad Melville has demonstrated his reverence for classic Pinot Noir, and Sandy's Block does all that and more.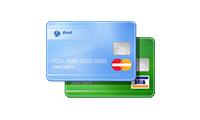 Sandy's Block received its namesake from Ron's sister and is located in the northwestern section of the eastern vineyard; the four different clones are planted upon poor, well-drained sandy soils. The grapes undergo total skin and stem contact for 30 days, seven of which are cold soak, two weeks of fermentation, and one week of extended maceration. All occur in small 1.5 ton, open-top fermenters. The grapes are then pressed and transferred into neutral French oak barrels (between 10-20 years old)  and aged sur lie without sulfur.
Aromatically is full of enticingly ripe fruits such as black currants and Bing cherries, along with oranges, rose hips, and smoky sandalwood. On the palate, the wine has a lively amount of acidity as well as juicy, well-integrated tannins that provide a strong backbone for the wine that just won't quit. 
productpage_usp_1_title

productpage_usp_1_text

productpage_usp_2_title

productpage_usp_2_text

productpage_usp_3_title

productpage_usp_3_text

productpage_usp_4_title

productpage_usp_4_text