Add your review
Review Melville 2020 Pinot Noir "Sandy's Block", Sta. Rita Hills
Melville 2020 Pinot Noir "Sandy's Block", Sta. Rita Hills
$72.99
($72.99 Incl. tax)
Aromatically is full of enticingly ripe fruits such as black currents and bing cherries, along with oranges, rose hips, and smoky sandalwood. On the palate, the wine has a lively amount of acidity as well as juicy, well-integrated tannins that provide a s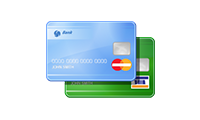 Melville Winery was founded in 1989 by father Ron and son Chad Melville. Lots of people talk terroir, but few of them understand it and amplify it like Chad Melville. It's no surprise given that he has a stronger connection to the land than many of his contemporaries. Though the dream began in a family named and operated estate winery in Sonoma County, Knights Valley, the Melville's couldn't shake the desire to produce cool-climate Pinot Noir, Chardonnay, and Syrah. The decision was made to relocate to the Sta. Rita Hills, in Lompoc, the western region of the Santa Ynez Valley of Santa Barbara County in 1996. Therefore, the Melville's played a massive part in Sta. Rita Hill's receiving their AVA status in 2001.
The vineyards planted in Lompoc are located ten miles from the Ocean, providing heavy morning and evening fog with steady winds. The soils in Lompoc are mostly dune sand, with clay, loam and shallow hard pans of Monterey shale. The vineyard is planted at a spacing of 8' x 3' (1,812 vines per acre) and is predominantly oriented on a North / South axis. Vines are all vertically shoot positioned with aggressive canopy management to ensure proper ripening and varietal development. The estate currently has eleven clones of pinot noir, ten clones of syrah and five clones of chardonnay all on a variety of low vigor rootstocks. With 120 acres currently under vine, the Melville's fully take advantage of Lompoc being a prime region for cool climate wine-making.
Respect for nature and the Sta Rita Hills terroir begins with organic farming practices; then continues with treating each block/row in such a manner as to get not just physiologically ripe fruit, but also fully ripe stems that allow for whole-cluster fermentation that produces savory, rather than stem-y, flavors. With farming this meticulous and nuanced, Chad can readily practice non-intervention in the winery itself: native yeast fermentation; partial whole-cluster (for Pinot Noir and Syrah); no new oak. The Melville Estate terroir is thus free to express itself.
Sandy's Block received its namesake from Ron's sister and is located in the northwestern section of the eastern vineyard; the four different clones are planted upon poor, well-drained sandy soils. The grapes undergo total skin and stem contact for 30 days, seven of which are cold soak, two weeks of fermentation, and one week of extended maceration. All occur in small 1.5 ton, open-top fermenters. The grapes are then pressed and transferred into neutral French oak barrels (between 10-20 years old)  and aged sur lie without sulfur. 
Aromatically is full of enticingly ripe fruits such as black currents and bing cherries, along with oranges, rose hips, and smoky sandalwood. On the palate, the wine has a lively amount of acidity as well as juicy, well-integrated tannins that provide a strong backbone for the wine that just won't quit. 
productpage_usp_1_title

productpage_usp_1_text

productpage_usp_2_title

productpage_usp_2_text

productpage_usp_3_title

productpage_usp_3_text

productpage_usp_4_title

productpage_usp_4_text