Add your review
Review Mount Mansfield Organic Pure Maple Syrup, Vermont, 1 pint
Mount Mansfield Organic Pure Maple Syrup, Vermont, 1 pint
$16.99
($16.99 Incl. tax)
After sampling nearly a dozen of North America's finest maple syrups, we discovered the finest of all, from a family-run producer from Winooski Vermont near the Green Mountains.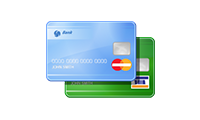 True maple syrup is hard to harvest, comes in different grades, is seasonal, and costs a lot more than grocery store offerings.  Like all such products, some are made in a more industrial scale, and some are hand-made artisan creations, so there are a lot of variances in intensity of flavor, nuance, and like wine, satisfying finishes.
I sampled several syrups with infusions, like bourbon, coffee, cinnamon and clove, some I admired more than others, and others which knocked me completely out.  My very favorite maple syrup comes from a Winoski, Vermont producer called Mount Mansfield Maple Products, and their Pure Maple Syrup has a more sophisticated flavor and texture than any others I tried.  The Best.
productpage_usp_1_title

productpage_usp_1_text

productpage_usp_2_title

productpage_usp_2_text

productpage_usp_3_title

productpage_usp_3_text

productpage_usp_4_title

productpage_usp_4_text