Add your review
Review Mousse N.V. Ratafia La Vie en Meunier! 500ml.
Mousse N.V. Ratafia La Vie en Meunier! 500ml.
$44.99
($44.99 Incl. tax)
Super rare Ratafia de Champagne made from 100% Pinot Meunier. Sweet, Sherried, rich and with great acidity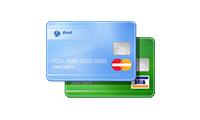 A rare dessert wine, of sorts, made from the 3rd or 4th pressing of grapes that would have otherwise gone into making Champagne. They add some Marc or grape Brandy and age the wine in small oak casks tucked away in the winery. Ratafia is so beloved by the locals in Champagne that they fought to get it protected status and it was awarded in 2015. The aromas are nutty, raisins, citrus rind and dates, full and silky, plump, in the mouth and just when you think it might be too sweet the beautiful acidity comes in to wash the sweetness away. Rather brilliant little rare treat that is stunning with strong cheese and nuts.
productpage_usp_1_title

productpage_usp_1_text

productpage_usp_2_title

productpage_usp_2_text

productpage_usp_3_title

productpage_usp_3_text

productpage_usp_4_title

productpage_usp_4_text