Add your review
Review No Fine Print 2018 Cabernet Sauvignon, California
No Fine Print 2018 Cabernet Sauvignon, California
$18.99
($18.99 Incl. tax)
California Cab boasts heaps of dark fruit and warming spices, wound with plush texture and astonishing nuance.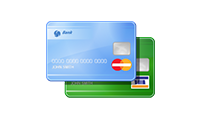 80% Cabernet Sauvignon, 10% Mendocino Syrah, 10% Lake County Petite Sirah. The Lake County fruit is sourced from the clear lake AVA at around 2100 feet elevation, the vineyard has a very red volcanic soil. Both produce great Petite Sirah and adds tannin and color to the blend.
TWO OF THE MUSIC INDUSTRY'S MoST NOTABLE DIsRUPToRS, PAT cOrCoRAN AND TIM SMITH, MANAGERS OF CHANCE THE RApPER AND SKRILlEX, RESPECTIVELY, HAVE TEAMED UP WITH CELEBRATED SOmMELIER RYAN ARNOLD, WINE DIRECTOR OF MCGUIRE MOoRMAN HOSPItAlITY, WITH THE DEBUT OF NO FINE PRINT WINE ALONG WITH A SECONdARY SUBSIDIARY, FINE PRINT, AN EXTREMELY LImITeD RELEASE. "WE'VE BUILT OUR REPUTATION IN THE MUSIC INDUSTRY BY FOCUSING ON OUR UNIQUE APPROACH TO MANAGING ARTISTS" SAYS TIM SMITH. "WE LOVE THE WINE WORLD AND WANTED TO FIND A WAY TO MERGE THE CREATIVE BRANDING WE'VE USED IN THE MUSIC REALM WITH WINE," CORcOrAN AdDS.
productpage_usp_1_title

productpage_usp_1_text

productpage_usp_2_title

productpage_usp_2_text

productpage_usp_3_title

productpage_usp_3_text

productpage_usp_4_title

productpage_usp_4_text