Add your review
Review Odette 2017 Estate Cabernet Sauvignon Stag's Leap District, Napa Valley
Odette 2017 Estate Cabernet Sauvignon Stag's Leap District, Napa Valley
$151.99
($151.99 Incl. tax)
78% Cabernet Sauvignon
12% Merlot
8% Malbec
2% Petit Verdot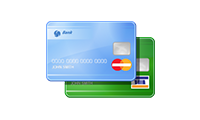 Tucked into the dramatic palisades of the Stags Leap District, our estate vineyard sits on 45 magnificent acres. Ultramodern architecture and design, paired with a contemporary stance on environmental responsibility, Odette is symbolic of the future of Stags Leap. Odette is committed to producing full-bodied Cabernet Sauvignons that are notable for the combination of power and finesse, while simultaneously showcasing the unique terroir of the estate.
The 2017 Odette Estate Cabernet Sauvignon, Stags Leap District is a full bodied wine poised with charisma and energy, carrying notes of wild raspberries, luxardo cherries, plums, crème de cassis, lilacs, rose petals and potpourri that all marry together seamlessly as they dance across the palate. Multifaceted, layered and vibrant, this thrilling example of Cabernet Sauvignon brings precision and focus to the long persistent finish.
The blend was crafted in the early spring of 2018 granting sufficient time to marry together over the next 15 months with minimal racking. The wine was aged in 75% new French Oak barrels and 25% used French Oak barrels for 20 months prior to bottling.
productpage_usp_1_title

productpage_usp_1_text

productpage_usp_2_title

productpage_usp_2_text

productpage_usp_3_title

productpage_usp_3_text

productpage_usp_4_title

productpage_usp_4_text