Add your review
Review Pedroncelli 2019 "Friends Red" Sonoma County
Pedroncelli 2019 "Friends Red" Sonoma County
$11.99
($11.99 Incl. tax)
As soon as we got this little red blend in the glass, we knew we had found our special wine; rich cherry, blackberry, chocolate, and subtle spice burst from the glass and on the palate. The wine is smooth and simply gulp-able! We think this wine is perfec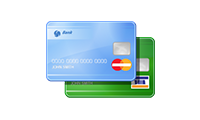 Fall is here and it's time to start the annual party season! Football games, Halloween, Thanksgiving, and of course the big month of December. For our October Wine of the Month we wanted a crowd-pleasing, ripe and juicy red that would be inexpensive enough to buy by the case for the season of entertaining. As soon as we got this little red blend in the glass, we knew we had found our special wine; rich cherry, blackberry, chocolate, and subtle spice burst from the glass and on the palate. The wine is smooth and simply gulp-able! We think this wine is perfect for game day appetizers, but is equally as enticing as a stand-alone sipper!
Pedroncelli is an historic family winery that dates back to 1927, and is now run by the third generation up in Dry Creek Valley in the heart of Sonoma wine country. The company is now 70% women-owned and has a woman winemaker to boot!
This wine is a blend of Zinfandel, Merlot, Petite Sirah, and Syrah, aged for 11 months in 20% new American oak barrels. The result is velvety, rich, and so easy to drink. Do yourself a favor and give this one a try, we're sure you'll want to share with friends!
productpage_usp_1_title

productpage_usp_1_text

productpage_usp_2_title

productpage_usp_2_text

productpage_usp_3_title

productpage_usp_3_text

productpage_usp_4_title

productpage_usp_4_text