Add your review
Review Pisoni Family Vineyards "Lucy" 2022 Pico Blanco, Monterey County
Pisoni Family Vineyards "Lucy" 2022 Pico Blanco, Monterey County
$24.99
($24.99 Incl. tax)
"As farmers and vintners committed to working sustainably, we wish to do as much as we can to ensure this habitat remains a beautiful and thriving one. With Pico Blanco, we begin contributing $1 of every bottle we sell to ocean conservancy, a cause near a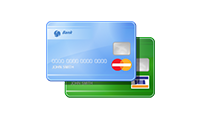 "Our blend of pinot gris and pinot blanc is named Pico Blanco to commemorate a mountain peak in Monterey County known for its beauty and its high-grade limestone mineral deposits. With Pico Blanco, we pay homage to Monterey County's earliest grape growing traditions–traditions in which pinot gris, an early-planted cool climate grape in the region–played a central role. Crafting this wine is a way for us to locate ourselves in historical time and place and to respect the traditions of grape growing in Monterey County.
As always, purity and complexity continue to be our focus. The pinot gris and pinot blanc grapes to be blended into Pico Blanco are hand-sorted and carefully pressed to moderate the extraction and flavor derived from their skins. We use entirely neutral barrels for fermentation to sustain the purity of the fruit and to augment its texture. We also depend exclusively upon native yeast. Doing so is another way we maintain the traditional winemaking practices we prize. At the same time, this practice allows us to coax complex flavors from the fruit. We bottle Pico Blanco without any fining.
We produce both of our Lucy wines in limited quantities, maintaining the utmost care and attention all the way from the vineyard through the bottling process."
The fog and wind that rush through the Santa Lucia Highlands and help create the cool climate of coastal Monterey are influenced by the Pacific Ocean, which plays an essential role in our winemaking efforts as it sustains local communities and the wildlife surrounding them. As farmers and vintners committed to working sustainably, we wish to do as much as we can to ensure this habitat remains a beautiful and thriving one. With Pico Blanco, we begin contributing $1 of every bottle we sell to ocean conservancy, a cause near and dear to our hearts.
Monterey Bay Aquarium
productpage_usp_1_title

productpage_usp_1_text

productpage_usp_2_title

productpage_usp_2_text

productpage_usp_3_title

productpage_usp_3_text

productpage_usp_4_title

productpage_usp_4_text