Add your review
Review Robert Weil 2020 Estate Riesling Spatlese, Rheingau
Robert Weil 2020 Estate Riesling Spatlese, Rheingau
$39.99
($39.99 Incl. tax)
The wine is a timeless Rheingau Spätlese, with lush fruit notes and high-spirited acidity gracefully balancing its natural sweetness. The estate-grown Spätlese is made with the same exacting standards as the single-vineyard wines, and showcases Spätlese's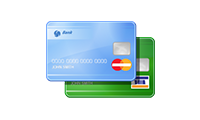 The estate-grown Rheingau Spätlese is made with the same exacting standards and meticulous attention to detail as the single-vineyard wines, and showcases Spätlese's riper, richer style from late-picked fruit. It is sourced from parcels that neighbor the estate's classified single-vineyard sites, but also includes pre-selection fruit from the top sites, which gives the wine an extra dimension of fruit and mineral intensity. The wine is a timeless Rheingau Spätlese, with lush fruit notes and high-spirited acidity gracefully balancing its natural sweetness.
THE ROBERT WEIL ESTATE
Founded in 1875, Weingut Robert Weil is one of the finest producers in the Rheingau region. Wilhelm Weil, the greatgrandson of the estate's founder, carries on the uncompromising, quality-oriented vineyard and cellar practices that have been the hallmark of this elite estate for four generations. The Rheingau is a small section of the Rhine River valley, near the city of Mainz. Notable for steep, south-facing slopes in a protected valley along a climate-moderating river, this legendary wine region has the ideal conditions for growing ripe, full-bodied Riesling.
productpage_usp_1_title

productpage_usp_1_text

productpage_usp_2_title

productpage_usp_2_text

productpage_usp_3_title

productpage_usp_3_text

productpage_usp_4_title

productpage_usp_4_text