Add your review
Review Rocca di Montegrossi 2020 Rosato (Rose), Tuscany
Rocca di Montegrossi 2020 Rosato (Rose), Tuscany
$19.99
($19.99 Incl. tax)
A full-flavored, fruit-forward Sangiovese rose from one of Chianti's finest boutique producers.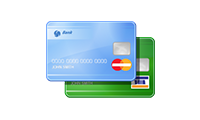 Rocca di Montegrossi is owned by a direct descendent of the originator of the classic Chianti formula, Baron Ricasoli.  The estate is in the heart of the Chianti-Classico region near Monti.  It is a picturesque locale,  with stone buildings, an old chapel nearby and half its plantings in vines and half its plantings in olive trees.
Produced with Sangiovese from the San Marcellino vineyard, The rose is full in the mouth, bursting with fruit hinting at cherry, nicely structured, with a soft, pleasant minerality.
productpage_usp_1_title

productpage_usp_1_text

productpage_usp_2_title

productpage_usp_2_text

productpage_usp_3_title

productpage_usp_3_text

productpage_usp_4_title

productpage_usp_4_text