Add your review
Review Roederer Estate N.V. Brut Sparkling Wine, Anderson Valley, Mendocino, California - Half Bottle
Roederer Estate N.V. Brut Sparkling Wine, Anderson Valley, Mendocino, California - Half Bottle
$13.99
($13.99 Incl. tax)
Unit price: $0.00 /
Beautiful and rich, this sparkler is as fine as they come with refined bubbles, ripe apples, hints of red raspberries, cream, baking spice, and brioche. It is lengthy with fresh acidity balancing all the flavors. Pair with seafood, chicken dishes, or as a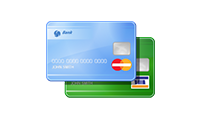 The Roederer estate Brut is the first sparkling wine made in California by champagne producer Louis Roederer. The company is building on a 200-year history of very fine winemaking that has made Roederer Champagne one of the most popular in the world. The style of Roederer contains two distinct elements: ownership of its own vineyards, and the addition of oak-aged reserve wines to each year's blend (cuvee). Every year, the winemaker selects a portion of the finest wines for aging in oak casks. These wines are aged 1-3 years, and every year, a portion of these wines is added to the blend, thus creating a multi-vintage blend in Roederer's style. These blends are noted for their body, finesse and depth of flavor.
Debuting in 1988, Roederer has established itself as one of California's premium sparkling wines, adhering to the disciplines and heritage of excellence established in its French cellars.
Beautiful and rich, this sparkler is as fine as they come with refined bubbles, ripe apples, hints of red raspberries, cream, baking spice, and brioche. It is lengthy with fresh acidity balancing all the flavors. Pair with seafood, chicken dishes, or as an aperitif.
productpage_usp_1_title

productpage_usp_1_text

productpage_usp_2_title

productpage_usp_2_text

productpage_usp_3_title

productpage_usp_3_text

productpage_usp_4_title

productpage_usp_4_text