Add your review
Review Rombauer 2019 Chardonnay, Carneros, California
Rombauer 2019 Chardonnay, Carneros, California
$36.99
($36.99 Incl. tax)
Aromas of yellow peach, mango with a slight citrus note intertwine seamlessly with vanilla spice. The palate is rich and round, with the mango and vanilla fight for the lime light, while the creamy texture, vanilla and slight butter combine seamlessly. Th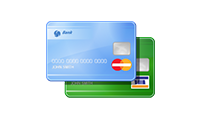 Rombauer Vineyards began producing Chardonnay in 1982.  In 1990, the Rombauer family made their first Chardonnay from the Carneros region, where San Pablo Bay meets the southern end of Napa and Sonoma valleys.  There, the cool climate and clay soils offer ideal conditions for growing superior Chardonnay with the Rombauer hallmarks – intense fruit flavors balanced by fresh acidity.
Pale yellow with a green tinge to the hue. Aromas of yellow peach, mango with a slight citrus note intertwine seamlessly with vanilla spice. The palate is rich and round, with the mango and vanilla fight for the lime light, while the creamy texture, vanilla and slight butter combine seamlessly. The balanced acidity closes out the finish bringing the multiple components into balance.
The grapes were gently whole-cluster pressed while the fruit was still cool. The juice was pumped to tank to cold-settle overnight before it was racked to barrel for primary and malolactic fermentation. The lees were stirred every two weeks to give the wine rich flavors and a creamy texture.
productpage_usp_1_title

productpage_usp_1_text

productpage_usp_2_title

productpage_usp_2_text

productpage_usp_3_title

productpage_usp_3_text

productpage_usp_4_title

productpage_usp_4_text