Add your review
Review Ron Zacapa Centenario XO Rum, Guatemala
Ron Zacapa Centenario XO Rum, Guatemala
$109.99
($109.99 Incl. tax)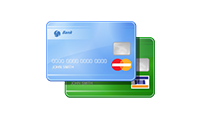 Ron Zacapa XO Rum is produced in the highlands of Guatemala where it is distillled from fresh cane juice. The rum is then aged from 6 to 23 years at 7544 feet above sea level at 62 °F (17 °C) using the solera process. The solera aging process incorporates barrels that previously held American whiskeys, sherries, wines and Cognac.
A dark mahogany color with flashes of red and orange. Very dark both in the bottle and the glass.  The nose is sweet, dark chocolate with bursts of sweet citrus notes.  It is rich with coffee notes and a little tobacco.  There is also a brandy-like intensity about the nose. Hints of leather and oak.  It's a complex and very rich nosing experience and something which will certainly appeal to a lot of rum drinkers.
The XO hasquite a lot going on.  As well as the strong Christmas pudding notes of orange peel ginger, cinnamon and plump brandy infused dried fruits it also has a slightly dry almost sweet and sour note which is common in Bourbon.  There is sweet mocha-like coffee along with a little tobacco but really the sweetness overall dominates.  The rum doesn't taste aged because it is so sweet.  Any tobacco or oak notes are lost in the sweetness.
productpage_usp_1_title

productpage_usp_1_text

productpage_usp_2_title

productpage_usp_2_text

productpage_usp_3_title

productpage_usp_3_text

productpage_usp_4_title

productpage_usp_4_text