Add your review
Review Savage & Cooke Straight Rye Whiskey "Lip Service" Vallejo, CA
Savage & Cooke Straight Rye Whiskey "Lip Service" Vallejo, CA
$34.99
($34.99 Incl. tax)
Dave Phinney, creator of Orin Swift, D66 and Locations wines, is now a Whiskey Producer. Opening a Distillery on Mare Island in Vallejo, CA , Savage & Cooke is a brand bringing Wine elegance to the Whiskey World.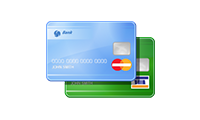 The work of Dave Phinney should be familiar to our domestic wine customers, his brand Orin Swift has been in the store for years. Dave also has a line a French wines and contracts around the world to help him with his Location series of wines. But it is his newest project that has our interest here at The Wine Country, a line of Whiskies under the name Savage & Cooke. Located on Mare Island in Northern California, the Savage & Cooke Distillery has been built where once stood a Naval Shipyard.
Just hitting the mark to be called a Rye, the Lip Service is 51% Rye, 45% Corn and 4% Malted Barley, it is aged for a minimum of 3 years in new American oak and is finished in Grenache barrels from Dave Phinney French projects. The result is a Rye that can be enjoyed by those who are fans of Rye Whiskies or someone trying to figure out if they like Rye or not. Notes of orange and clove brighten up your tastebuds while fruity characteristics of pluot give it some sweetness to balance the spice. The way the spice and sweetness blend together, neither is over taken by the other, but both are allowed to shine at different times.
productpage_usp_1_title

productpage_usp_1_text

productpage_usp_2_title

productpage_usp_2_text

productpage_usp_3_title

productpage_usp_3_text

productpage_usp_4_title

productpage_usp_4_text